Coming to a Single Family Home Parcel Near You?
Multiplex Homes per New State Laws SB9, SB10
The State is pushing aside local land use regulations and allowing developers to build up to 14 homes on single-family home parcels in our neighborhoods, where dense development was previously prohibited.Senate Bills 9 (SB 9) and 10 (SB 10) are new (2022) laws enacted by the State of California that increase the allowed density on certain single-family home lots. Neither of the laws mandate affordable housing. The
City Council can mitigate some effects
of the new laws. However, Cupertino history shows that
some City Councils choose not to
.
The following candidates for Cupertino City Council have a proven record of putting residents before financial interests when it comes to the implementation of State laws:
SB 9 authorizes the creation of four homes from an existing single-family parcel. The City cannot block upzoning mandated by State law, but the City Council can adopt local objective design standards that can mitigate some aspects of projects enacted under SB 9.
SB 10 authorizes local agencies to pass an ordinance to zone any parcel for 10 homes. (Four [4] extra Accessory dwelling units [ADUs] are also allowed, for a total of 14 homes where previously only 1 home and 1 ADU were allowed). The City Council has the option to upzone parcels. A ⅔ majority of City Councilmembers can override a citizens' initiative to block upzoning of parcels.
Developers and real estate investors understand how the new laws can enrich their businesses. Financial interests have shown who they want on the Cupertino City Council to help them:
See the yard signs that are displayed on large commercial properties like Main Street Cupertino and Biltmore apartments:
JR Fruen
Sheila Mohan
Claudio Bono
Note the labor union, real estate, and construction industry donations to the campaigns of the same candidates.
JR Fruen, 2022 candidate for City Council, is endorsed by financial interests and the State Senator who is among the strongest proponents of State control of local land use. Endorsements include:
Scott Weiner, author of State law SB 10
Sandy James, former Cupertino Mayor who after leaving the Cupertino City Council was employed by the Vallco developer in a Public Relations role.
South Bay YIMBY
The 2017 financial-interest majority City Council chose not to enact objective standards that could have drastically reduced the size of the SB35 project at Vallco. Then-Councilmember Steven Scharf warned the Council of the consequences of inaction but he was ignored.
The 2019 resident-focused City Council, including Steven Scharf and Liang Chao, enacted objective standards for Vallco that would drastically reduce the size of a future SB35 project at Vallco. Unfortunately, their action was too late for the current Vallco SB35 project, which was ministerially approved in 2018 when a financial-interest majority City Council held the majority.
Cupertino Housing Commission Vice Chair Govind Tatachari has for several years been coordinating with leaders in other cities to protect cities from State laws that reduce local government control and empower developers to build by right. He currently serves on the Cupertino Housing Commission.
There is a real difference between councilmembers who acquiesce to developers and councilmembers who champion residents before financial interests.
SB 35 has affected the Vallco site only; SB 9 and SB 10 affect parcels throughout Cupertino neighborhoods.  A developer could build multi-story, multi-family homes on parcels surrounding your home..
Who do you want on the Cupertino City Council when financial interests come to town armed with SB9 and SB10?  Your vote matters!
Vote for resident-focused Cupertino Council candidates Liang Chao, Steven Scharf, and Govind Tatachari!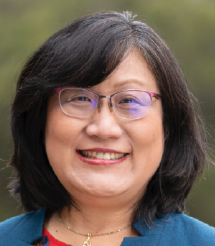 Liang Chao (current Vice Mayor)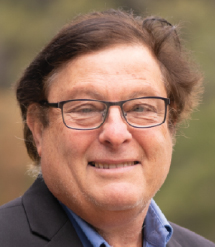 Steven Scharf (current Planning Commission Chair and former Mayor)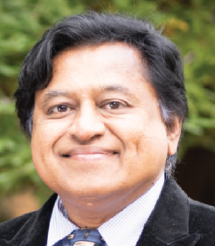 Govind Tatachari (current Housing Commission Vice Chair)
~~~~~~~~~~~~~~~~~~~~~~~
References 
City of Cupertino: Information on SB 9
City of Cupertino: Campaign finance information
City of Cupertino Nov. 2017 Council meeting highlights when Steve Scharf's and Darcy Paul's warning re: Vallco heights and office allocations were ignored by the financial-interest council majority (7 minutes)
Scott Weiner, SB 10 author, tweets support for JR Fruen for Cupertino City Council
South Bay YIMBY tweets early endorsement for JR Fruen for Cupertino City Council
Endorsements page for JR Fruen 2022 campaign